Kilimanjaro Caf'e off Cedar Ave. and Riverside

!..Dj Kerre on tha Latest Hip-hop, Reggae, Ragga,plus you can't afford to miss the African hiphop fest featuring new hits from Kstringz, Simbanation, Cool James, Necessary Noize, Tkzee, plus many more
Doors open at 930pm. Make sure you come early so u don't miss your favourite hits. Entrance very affordable--> $5.00 before 11pm, $7.00 after that. Make sure you carry your ID, 18+ sawaz.


DIRECTIONS
From St paul;
Take hwy 94 west to Riverside, make a right turn, go all the way till cedar, Kilimanjaro will be there around the corner, on the left side of Cedar Ave. if you're facing downtown Minneapolis/Holiday inn.
From Mineapolis
Take 94 east, exit on Riverside, make a left and drive over the highway, go all the way down till Cedar, then same as the St Paul directions.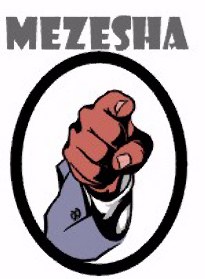 For more information ;
Peter Kerre (651)338-3008
Cyrus Keriago (612)327-8866
George Muchae (612)386-7012
Contact Mezesha Crew by email
Copyright © Mezesha 2000